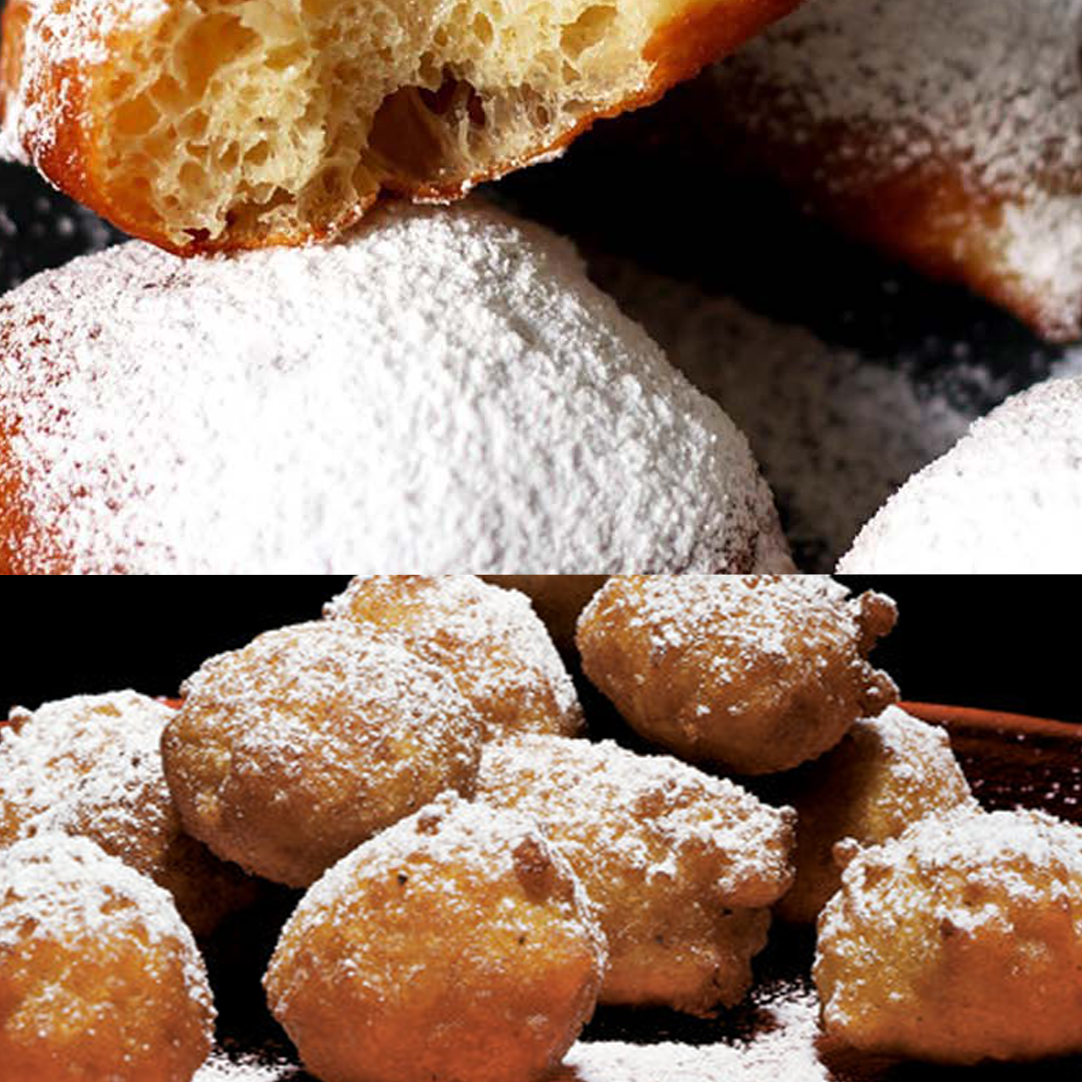 10.00
What's your reaction?
0
COOL
0
UPSET
0
LOVE
0
ANGRY
You May Also Like
Beignets You know them, you love them, but you've never had them from us. Skip the lines down the street, grab a couple of beignets, and instead of hot chocolate, get a beer or cocktail.
These you might not be so familiar with; also known as Creole rice fritters, calas used to be a permanent fixture in the New Orleans' food landscape. Unfortunately, they're slowly disappearing, but we don't forget the past; we embrace it. Perfect with a cup of coffee, these deep-fried pleasures are crucial morning fuel in the French Quarter.
Bananas Foster Beignets Much like when Simon met Garfunkel or Birdman met Lil Wayne, their encounter was unavoidable, and the world is better for it. You've met these two definitive desserts, but until you've tasted their harmonies, you don't know either of them; maybe you never did. Decadent and soulful, you'll need confession after this sinful combination. Come try our…